Digital Graduation





Digital Graduation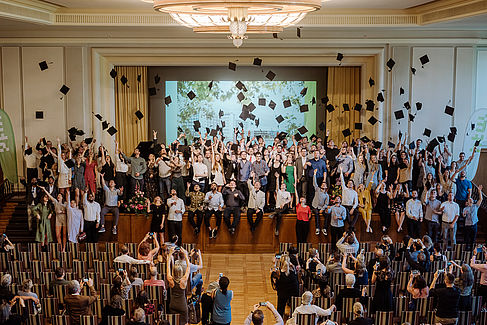 Did you graduate from HTW Berlin in the summer semester of 2021? Then you are one of the approximately 1,000 graduates whose traditional alumni celebration had to be cancelled due to the Covid-19 pandemic.
However, it would be a pity to leave HTW Berlin without a farewell ceremony. So this is your invitation to celebrate your "Digital Graduation" with us on 18 June!
We would have loved to celebrate with you!


After all, you have achieved an important milestone: you studied, passed lots of exams and you're now the proud holder of an academic degree! We would have loved to toast your success. For the time being, however, we have no choice but to bid you a virtual farewell. That said, we hope that we will soon have the opportunity to welcome you back to campus in person – when you attend a Career Services or Entrepreneurship course or pass on your practical knowledge to the next generation of students during a teaching assignment, for instance.
We hope you will! There are many ways you can keep in contact with HTW Berlin. Have a look at our web page htwb.de/alumni!